Trip Report: Vertical training at Box, February 10th, 2018
NMT Caving Club
Trip leader: Scott Christenson and David Hunter
Attending: Tyler, Connor, and Eshani
This was a long-awaited vertical training session. Regrettably, the shortage of trip leaders and large number of beginning cavers seldom allows for more advanced trips. We finally managed a vertical training trip. Though, only having 2 vertically trained cavers, we could only handle a few trainees.
The vertical training took place at Box Canyon, a popular climbing area near Socorro. There are several shorter cliffs that make for good vertical training, and the climbers installed lots of anchors.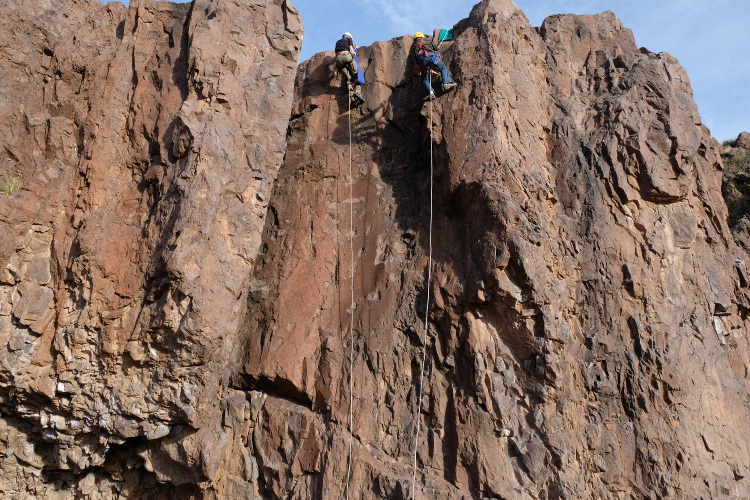 The trainees were introduced to repelling in the school gym on short drops. Once they are used to repelling, the shorter cliffs provide a bit more challenge.